Barcelona is a city which has to offer many interesting things by day. But the real life begins when the day said goodbye! Then, the city turns into a pulsating center of clubs, bars and restaurants! Are you ready to be involved? Are you ready to get to know the secrets? Then we are now going to introduce to you the 5 best spots in Barcelona to dance, have fun and to just have the best time of your life!
OPIUM MAR – the posh and classy club at the sea front
The first hot spot is one of the finest clubs in Barcelona located in Port Olympic! It is THE place to be – especially on Thursdays and Fridays – because every week it offers the best theme parties! For all fans of style and high-class, this clubs offers exquisite design, a great atmosphere and a luxurious lounge! Always the latest music, an impressive terrace and a huge dance floor. Do not expect it to be normal! Because it won't! Do not miss for example the Platinum Party on Fridays! Beautiful people, many surprises and the best parties are expecting you! Join the club of style and you definitely won't regret it! Dress sexy and stylish, otherwise you won't get in. Once you got inside, an extraordinary night is waiting for you!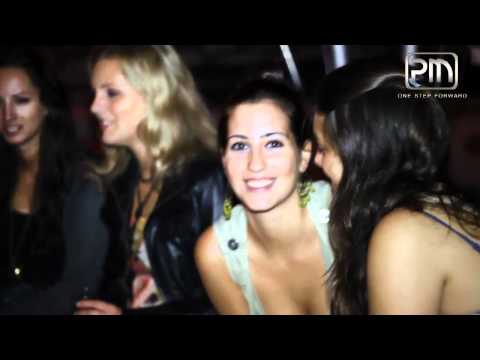 THE SUTTON CLUB – Saturday night fever
Pure disco!! Glamour, glitter and sparkle!! If you enter the Sutton Club it is like a revival of Saturday Night Fever!! Here you have the guarantee to have an exceptional atmosphere and a stylish and luxurious environment! In the center of Barcelona you will meet this well-established club! Stars and celebrities like Nicholas Cage and the Brazilian soccer player Ronaldinho and the Portuguese soccer player Ronaldo have enjoyed this diamond of a club! So what are you waiting for??
SHOKO – feng shui and clubbing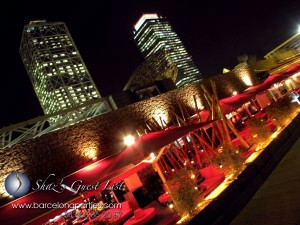 The next location we will recommend to you is Shoko. A great combination of restaurant and lounge club! It is know n for it's great Mediterranean and Asian food and it's feng-shui influenced design! Enter and enjoy the combination of red, black and gold and the fantastic view over the sea from the terrace! International known DJ's make your stay at Shoko to one of your best experiences! Shoko is an ideal location for those, who search glamour because this is the place where people come to see and be seen! For the fans of a little bit decadent lifestyles: Every wednesday free chocolate fondue and strawberry night! If this is not convincing you, nothing will!
BIKINI – concerts and latin rhythms
You are searching for something different? You want to enjoy great concert with a sophisticated atm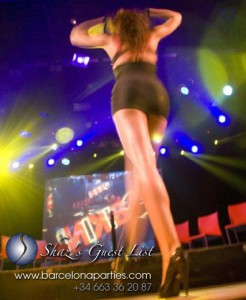 o s phere? Then our fourth hot spot is the right one for you! Artists like Florence and the Machine, Alpha, Apocalyptika and the Black Eyed Peas have rocked the stage at Bikini! Every month, many different concerts are taking place here! It does not matter, what kind of music you prefer! You will always find a good concert! But also for fans of Salsa and Latin music, Bikini is the right club to hit the dance-floor! So whatever you want, you will find it at Bikini!!
HYDE CLUB – modern and elegant
You love House and Soul? You like to chill in a stylish and modern club? Then the Hyde Club is the right club and the last hot spot we have for you! Decorated exclusively for lovers of art and creativity and located in the heart of Barcelona, this club is the perfect location for all people, who want to relax after a tiring day (After-Work Party) or want to enjoy the elegance and great music. However, you should wear your best clothes to get access to Hyde Club, because this is no place for understatement! So if you want delicious cocktails, great music and to have a good time: Come to Hyde Club!
If you now asking yourself, how you should afford all these fancy clubs, DON'T worry! You just have to call or write to Shaz Diaz! He helps you getting into the best clubs for free, so you can participate in the best parties and can have the best time of your life!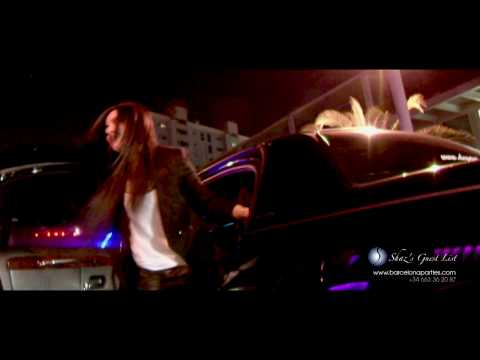 ENJOY YOUR STAY IN BCN!!